Until now, almost two weeks, we followed the winds down the coast from Zadar to Vis island and back to mainland at Trogir. Our longest tack was about 25 nm in a straight line without changing the sails doing comfortable 6 kts boat speed for several hours.
From today we were going to head into the prevailing wind direction of mistral or maestral winds. And indeed this is one of the wind patterns you must know in July in Dalmatia – but quickly figure out as well. For sure we had textbook perfect weather conditions and that means NW winds most days.
So today, to reach Rogoznica from Trogir we motored straight into the wind for about one hour before setting sail and doing some tacking between mainland and the islands to slowly but steadily make our way forward.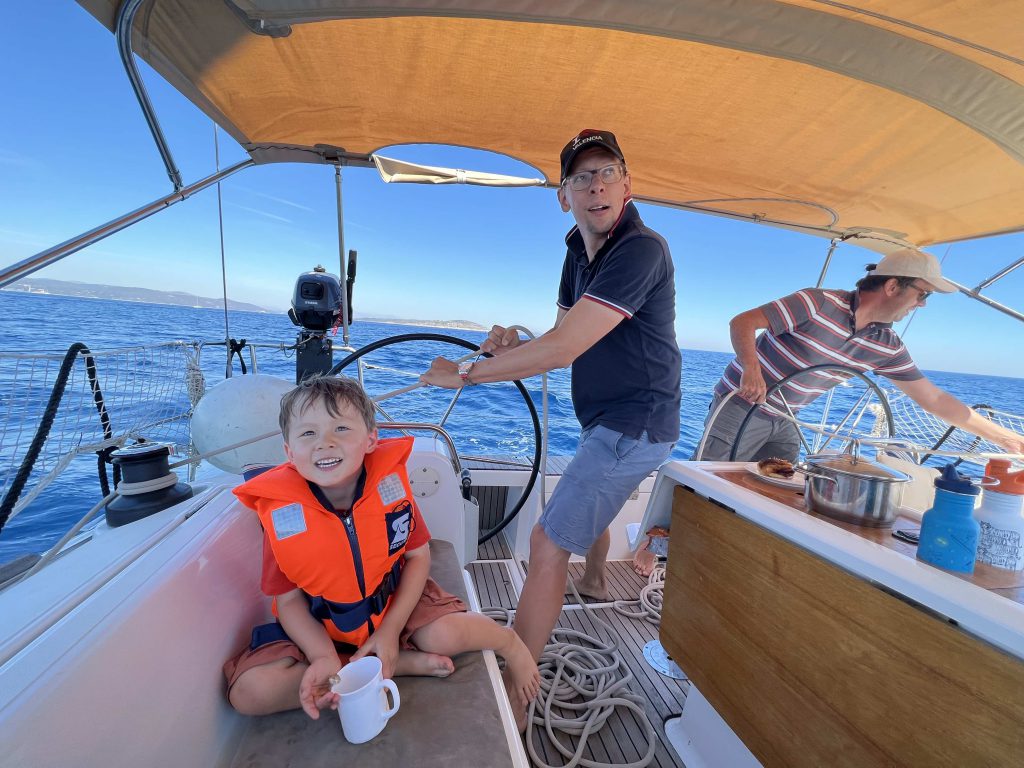 In the evening we are rewarded with another calm evening at Marina Frapa. It is a rather large marina and feels a little artificial – we tried to stay at the local harbour but it was fully reserved already.
Distance of the day: 20 nm
Destination: Marina Frapa, Rogoznica