We decide to swim in the morning and leave before noon.
After leaving the blue lagoon we set sails for Vis island. The wind is constant at around 12 kts from NW picking up considerably in the afternoon. That means: set course 190º once and sail for 4 hours and 25 nm straight. "Cash" sails very nicely and we make around 6-7 kts boat speed constantly.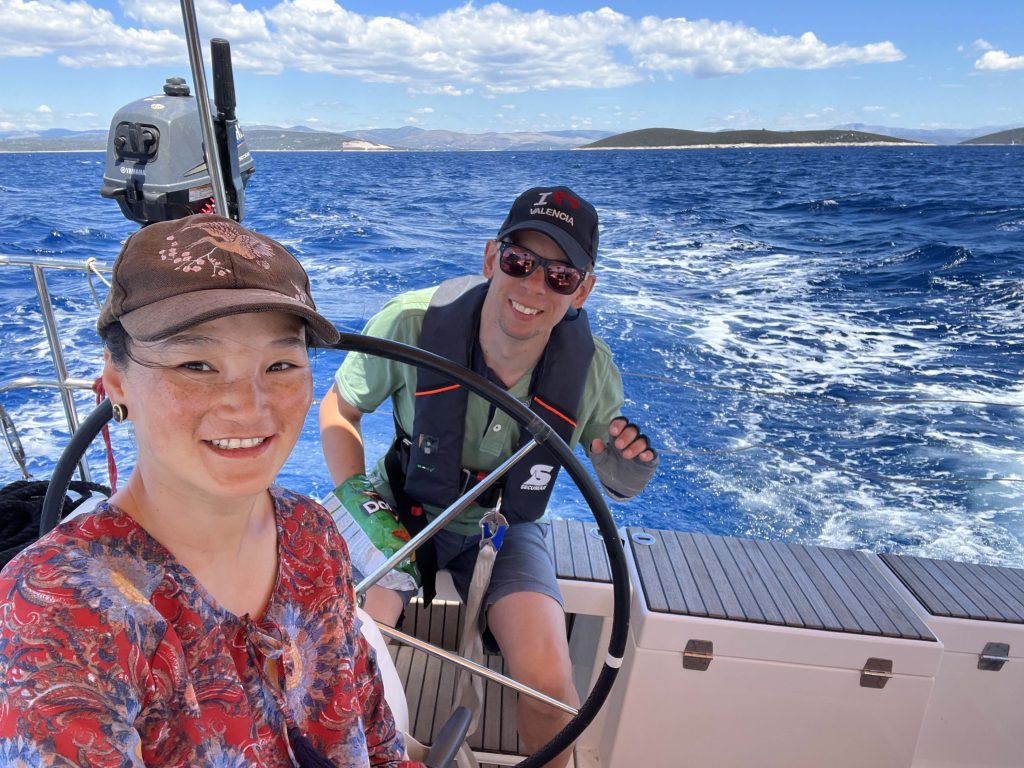 We arrive at Komiza at 4pm at a mooring buoy and make a small land trip in the afternoon.
Distance of the day: 26 nm
Destination of the day: Komiza, Vis island