We leave Rogoznica and head out to the islands furthest away from mainland in front of Sibenik / Biograd. We have refilled our water tanks and expect less comfort in terms of shopping in the coming days.
After a few hours half sailing half motoring we reach Zirje island and first go for some swimming.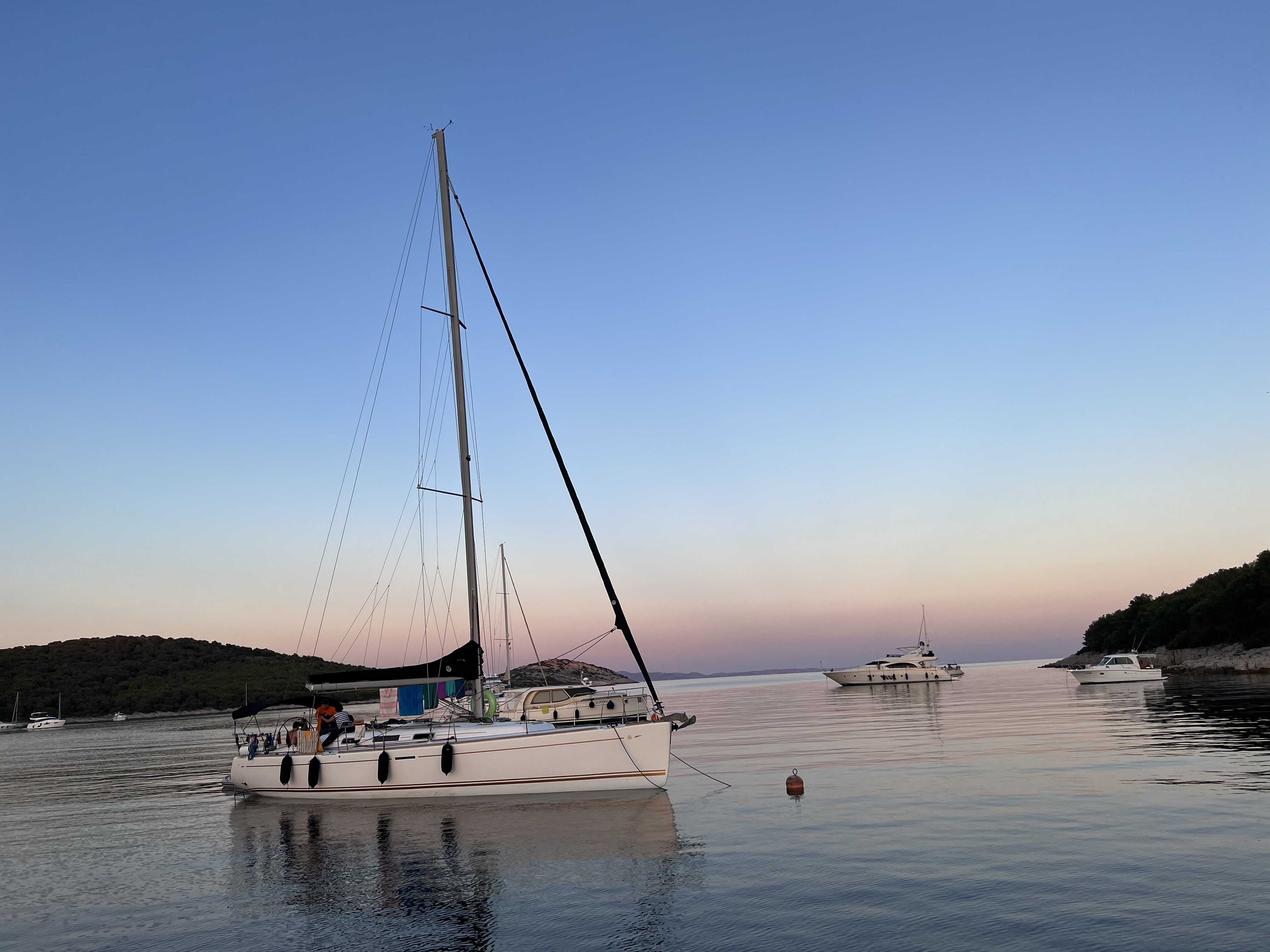 Event of the day: a smaller sailing yacht chooses to move from their mooring buoy to a free one closer to land and the restaurant. Just after leaving their main engine fails. They drift slowly across the bay and their dinghi is too small to manoever them. Our dinghi currently underway… but after it returns, Tim joins the other yacht and helps moor at another buoy. In the mean time another sailor had seen what happened and also joined to help with his dinghi. Once again lucky it was so calm weather.
Distance of the day: 13 nm
Destination: Vela Stupica, Zirje island
Challenge of the next morning: a short trip to shore is planned before leaving the bay. We run out of fuel in the dinghi after almost reaching the shore! Lucky for us we get a little refill from a group of friendly Austrians nearby and make it back easily.