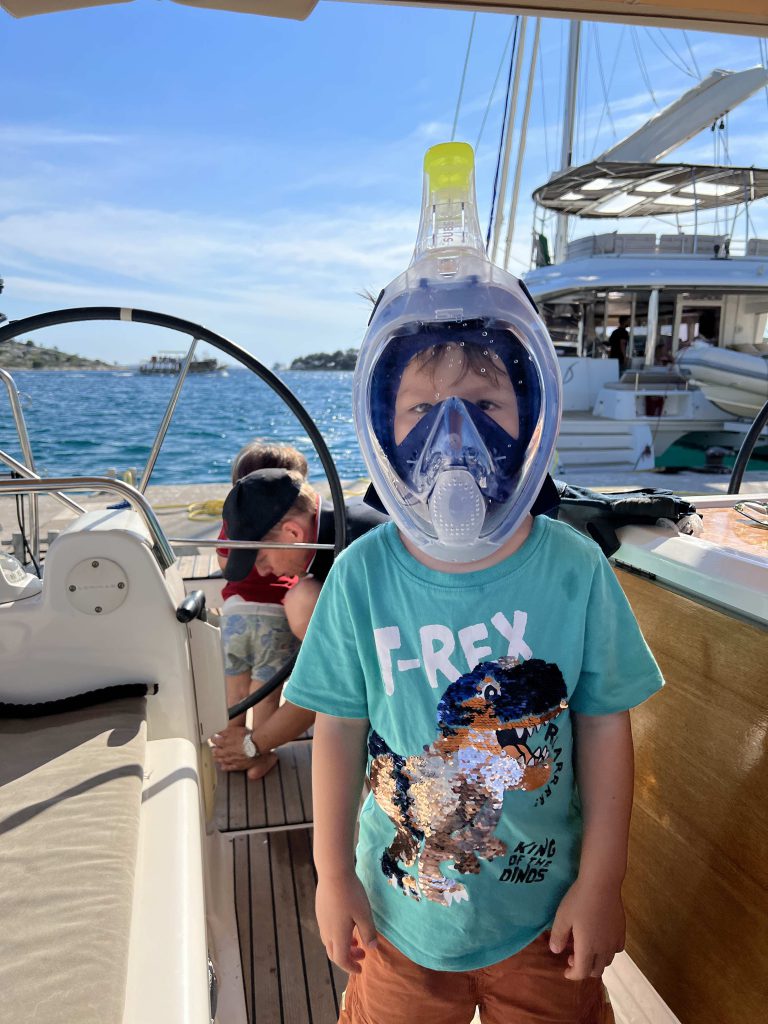 We arrived at Tribunj in the mid afternoon. There was still a breeze going, so we quickly decided against mooring directly at the old town.
The transit pier of the marina is just opposite of the fisherman's pier. A catamaran and a monohull were first. The catamaran took considerable effort to moor so we waited about 20 minutes, doing rounds.
Suddenly we saw something floating in the water. With Tim's good manoeuvring skills we managed to retrieve it: an almost new full-face snorkeling mask! Super addition to our range of water toys!
Distance sailed: 17 nm
Destination: Marina Tribunj