Today's leg brings us along the Krka river. The first thing we notice are mussel and oyster farms. They sell directly to the boat!
Quickly we exchange 50kn with a bag of 2kg fresh mussels and off we go.
There is still time for a short stopover for bathing and we reach picturesque Skradin in the early afternoon.
With a little help of online recipes dinner is cooked: mussels in white wine and zucchini risotto. Yummie!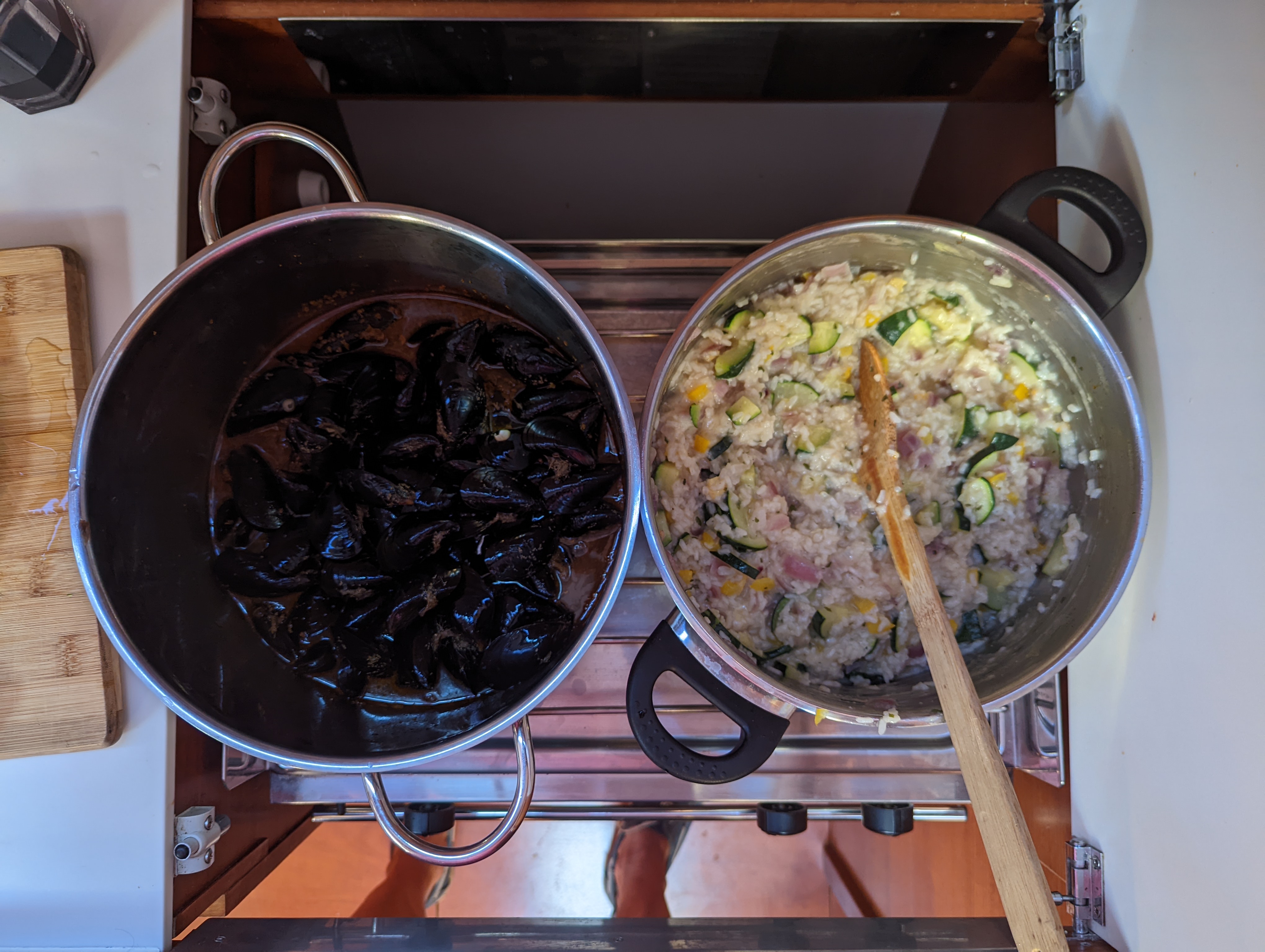 Distance sailed: 19 nm
Destination: ACI marina Skradin