It turns out that our stopover in Vis was our furthest point from the charter base this sailing vacation. Virtually all next steps bring us closer to our point of departure.
We leave Vis at around 11 am and a few minutes later we start to congratulate ourselves for our luck of staying last night and not this night. It's The Yacht Week time in Vis now and about 20 catamarans and yachts arrive for one purpose: party. For the next hour or so we keep seeing boats with Yacht Week flags heading for Vis – and surely a great party night without us 🙂
The sailing today is much similar to two days earlier when we reached Komiza on one tack for 25 nm, only a bit shorter.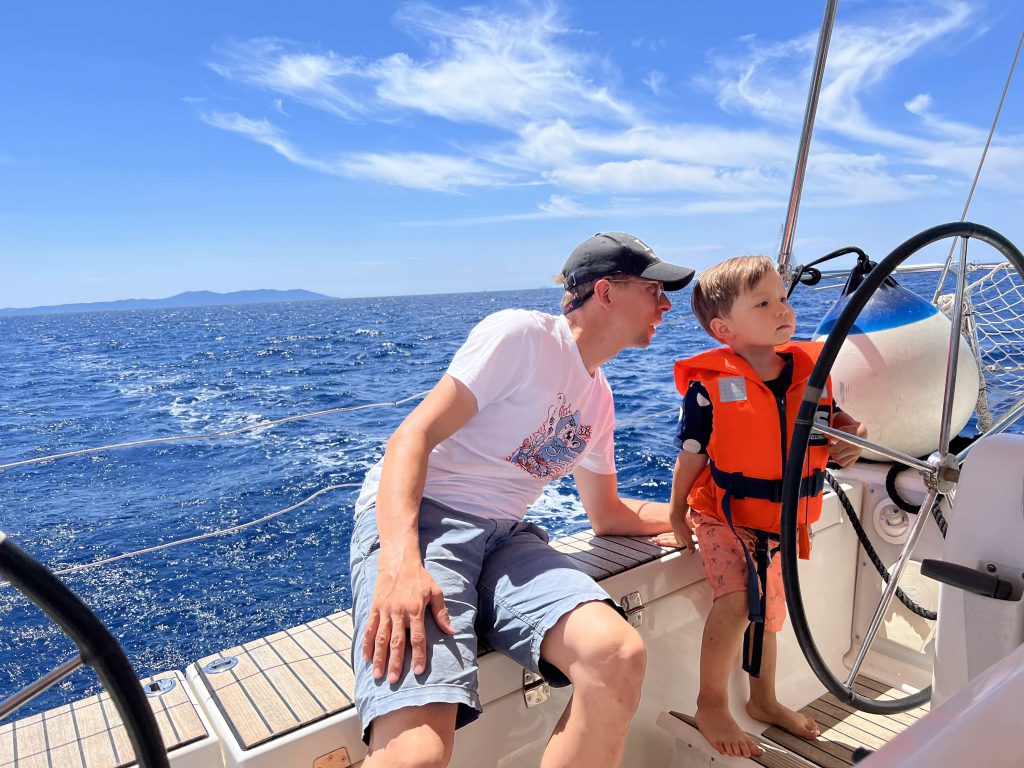 We arrive at Marina Vlaska with a fairly stiff breeze, something we hadn't experienced much this sailing trip.
Lucky find: a bar/restaurant/café sells us an entire cake for Lukas' birthday tomorrow. It is a local type almond cake and far better than the cakes, croissants or cookies we have seen during our trip so far.
Distance of the day: 20 nm
Destination of the day: Marina Vlaska, Milna