Today, we leave Komiza only for a short leg to the other side of the island, it's main town Vis.
Before we head over, we want to visit the famous Blue Grotto. It's only one hour away from Komiza with our boat and we manage to leave reasonably early. We reach there between 9 and 9:30 am. Good timing – we thought. After mooring at one of the mooring buoys – all of which have short distances to the neighbours – we wait. There is one taxi boat. The driver goes to the other boats that arrived before us. Then to another catamaran that arrived later. He passes by us and promises to pick us up next. We wait a bit more. He returns and happily loads the next crew from a catamaran. We get it. More people (and no children who pay a reduced price). In the end, we decide to leave after an hour wait. What remains is Myles, one of our two 2-year olds on board, keeps asking "where is the taxi boat?" for the next two weeks sailing.
Arrival in Vis: we want to stay in Vis only for groceries and then move over to the west side of the bay, Kut. We are allowed to moor sideways – first time this sailing trip. It goes smoothly with only about 1.5 m space front and back.
By the time we finish grocery shopping Kut harbour marina is full and we are lucky that the Vis marineros assign us a spot just next to where we are.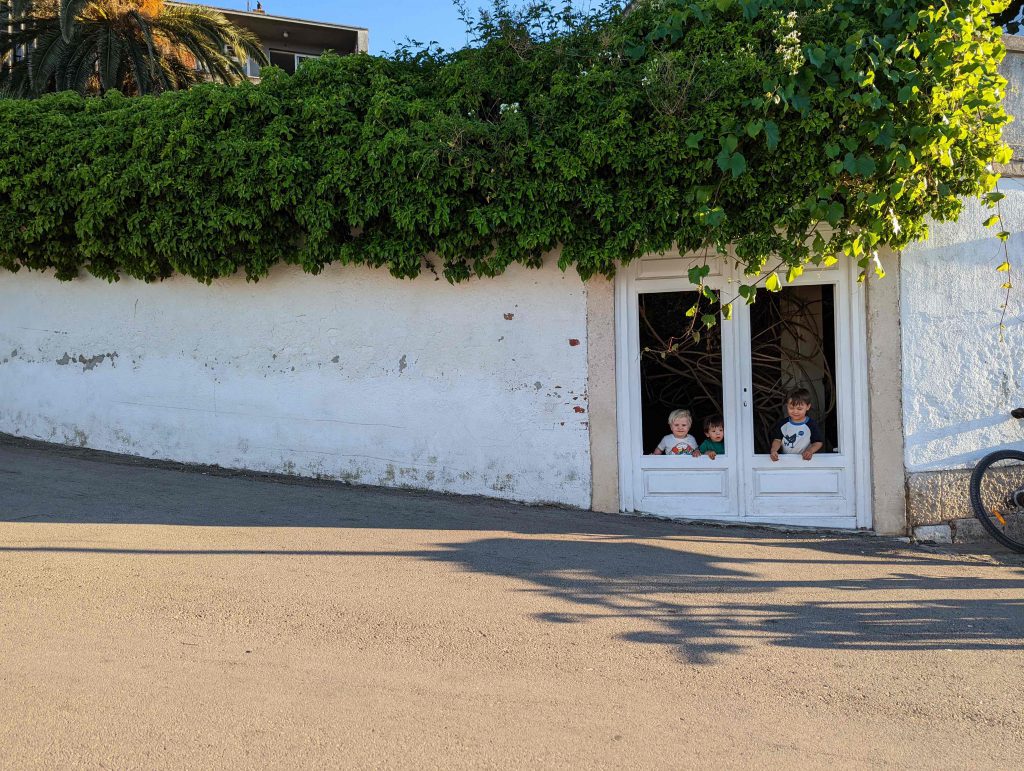 Distance of the day: 18 nm
Destination of the day: Vis town on Vis island