Instead of sailing down the coast as we had originally planned we stopped early today at Šibenik harbour for repairs to the bimini. The bimini had unfortunately started to rip and we wanted to prevent further damage.
We decided to moor at the city harbour. No shore power, just water. Plus we're in the middle of city life! Well, maybe we didn't really need live music until late at night. But a self service laundry and the ancient cathedral were only a short walk away 🙂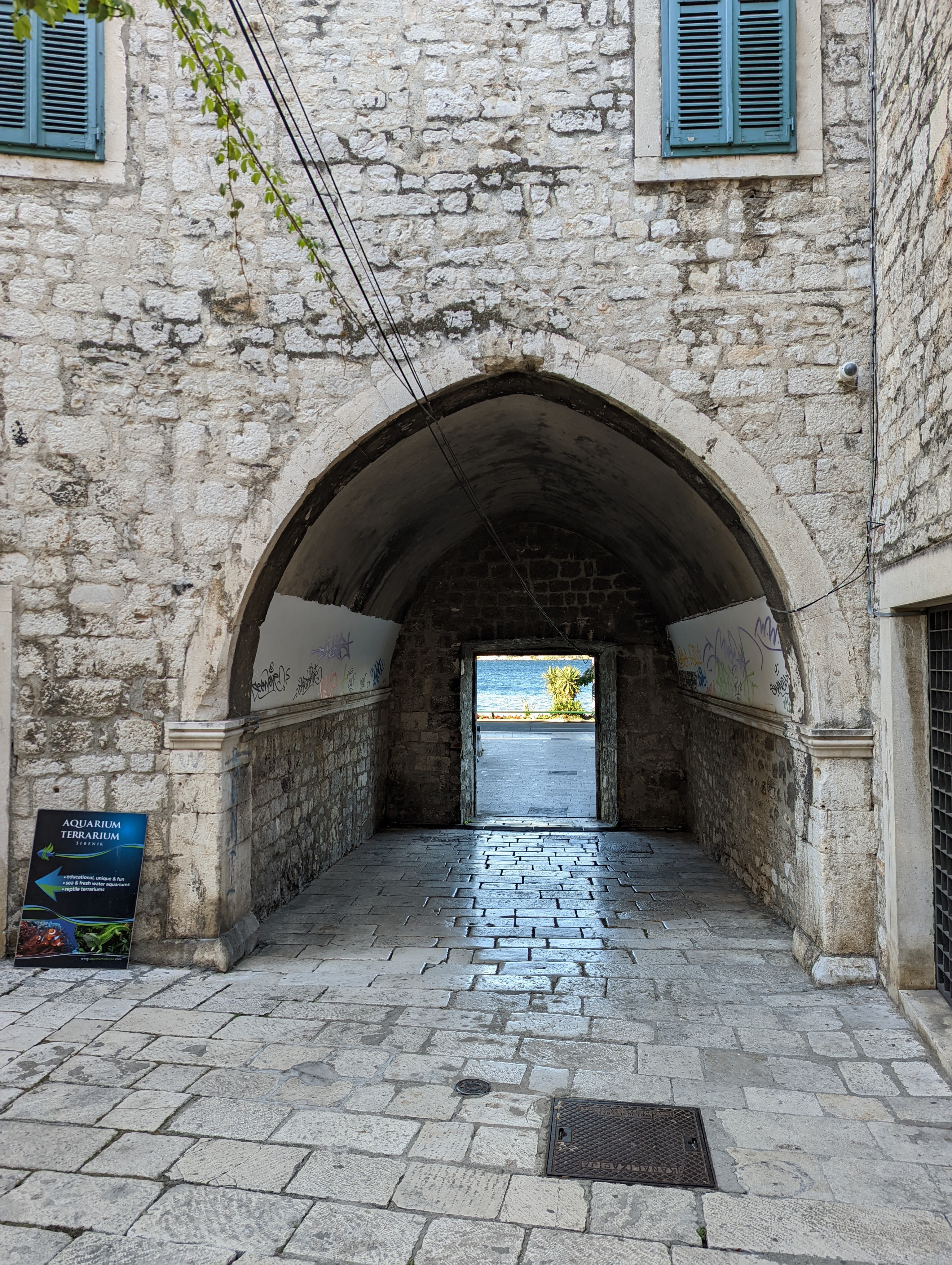 The sail maker arrived very quickly after we had parked our boat (we had announced our arrival time). He took the bimini top and after our grocery shopping we came back to the boat with a freshly repaired bimini already installed. Great work and great service!
Challenge of the day: the distance between our boat and the jetty. We wanted to make sure we'd not make contact. But this distance led to an unwanted splash of the skipper. Luckily a) on the way to the laundry, b) landing on the jetty, only feet and legs in the water, c) water proof mobile phone and, maybe most importantly, d) a strong passer by who quickly lent a helping hand to get back onto the jetty.
Early in the next morning we then needed every bit of distance to the jetty as swell and wind were pushing us on shore…
Distance of the day: 9 nm
Destination: Šibenik harbour